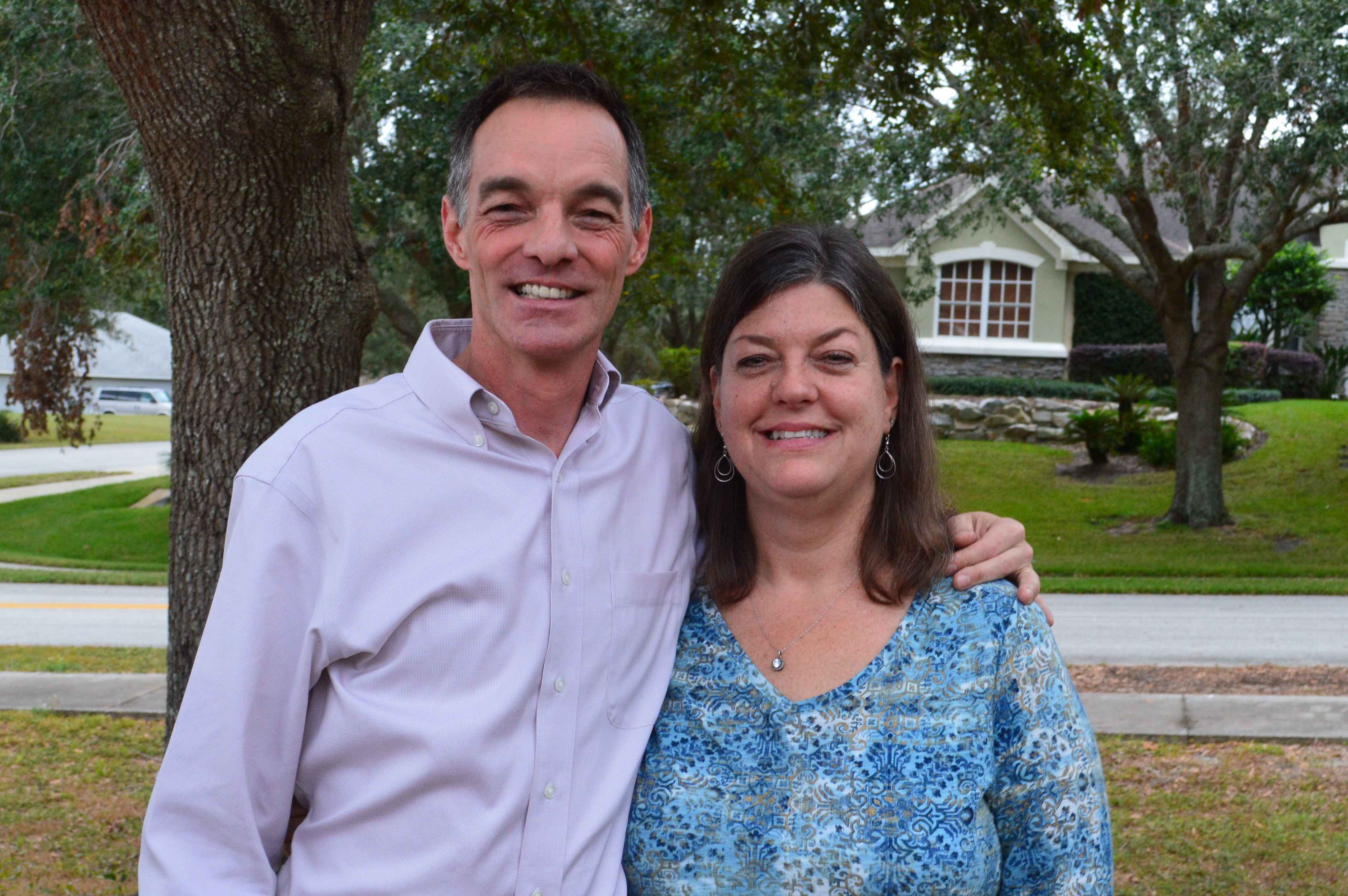 Shawn and Amy Sullivan are the founders of Mission 823 and have committed their lives to serving and saving children in need.
Shawn and Amy were both raised in Christian homes and church was a very big part of their lives. They actually met each other at Amy's home church in Orlando, Florida, where Shawn was stationed with the U. S. Navy. They married in 1985 and immediately received orders to report to a submarine in Pearl Harbor, Hawaii and then on to Sasebo, Japan.
After being honorably discharged from the Navy, they moved back home to Orlando and Shawn worked for Lockheed in the Space Shuttle program at the Kennedy Space Center. It was during this time, after many years of prayer, that God began to open doors for Shawn to work in church ministry. He accepted a staff position as the Children's Pastor at his home church in Orlando and while on staff there, he went on a mission trip to Ukraine with a group from the church. This trip was when he felt God's call to serve the people of Ukraine. After returning home, they decided to move to Texas to finish his education at Arlington Baptist College, and then he and Amy were endorsed for missionary service through the World Baptist Fellowship Mission Agency there in Arlington.
After six years of fruitful service as church planters in Ukraine, the family moved back to the States to work with Mission Quest International, to recruit new missionaries. In January of 2009, Shawn was approached by a global non-profit organization, a supporter of our work in Ukraine, to expand their mutual outreach in Eastern Europe. The Sullivans joined their team in order to pursue opportunities to strengthen their work in Ukraine and expand their ministry to the east and to the Russian speaking people of the former Soviet Union.
Their passion to rescue more at-risk children and to strengthen and diversify their ministry led to the creation of Mission 823 in early 2018. Their vision is to relieve the suffering of vulnerable children and allow them to experience the beauty, sanctity, safety and love of family. They are dedicated to defending, rescuing and restoring at-risk children and their communities around the world.
Shawn and Amy have two grown children, Cody and Kayla, and currently live in the central Florida area, traveling back and forth to Ukraine multiple times each year.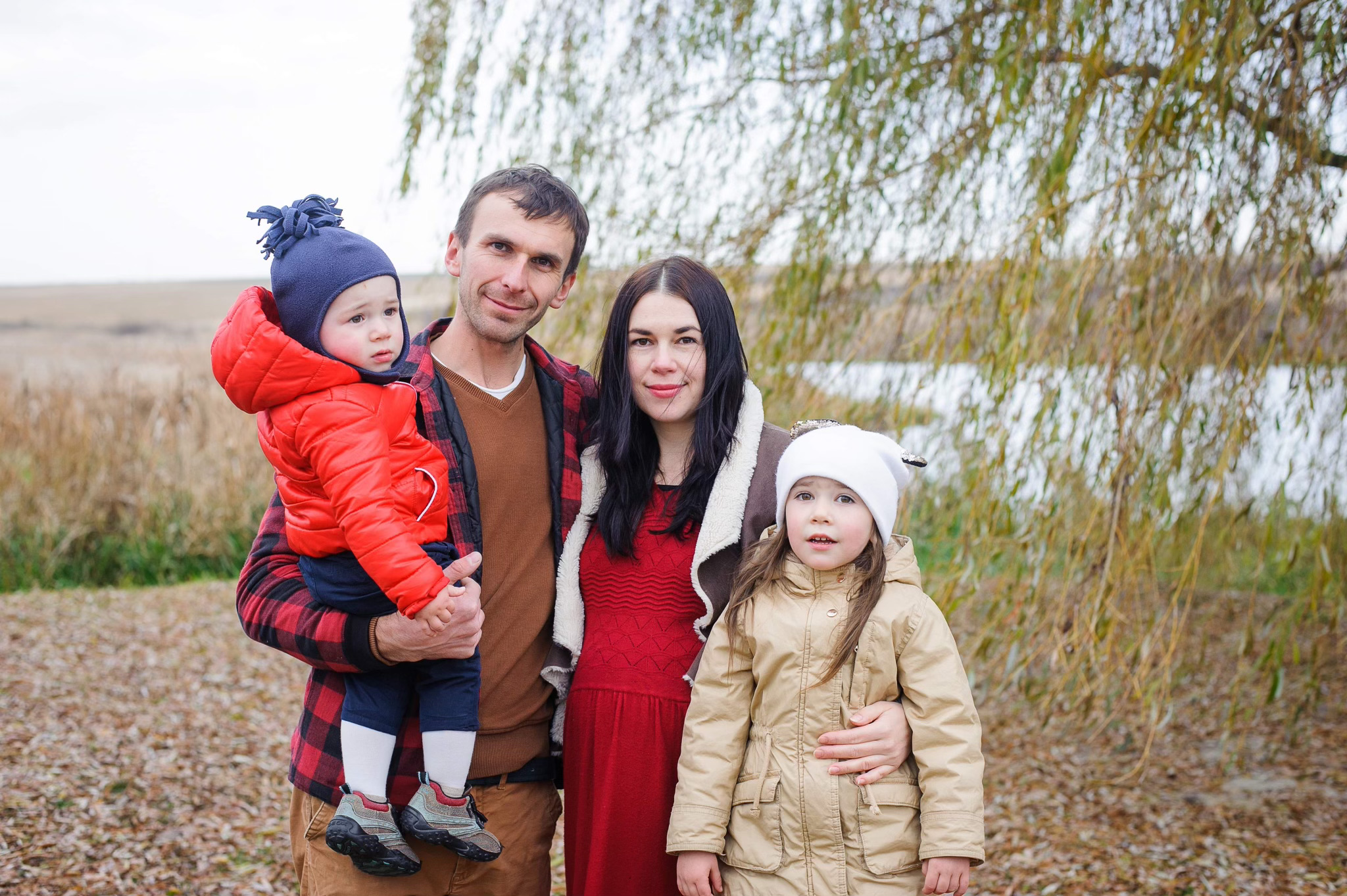 Taras Savchuk is our Project Manager for Camp Willow Park and Faith House in Pidgaichicky, Ukraine. He and his wife, Nadia, joined our team and shortly after, little Emily was born. Since then, they have also added two more little boys!
Taras was raised in a Christian home and attended church with his family, where his father was a deacon. He was involved in the church band and other ministries in the church. He graduated from college with a degree in the Technology of Woodworking and is a carpenter by trade. He is still very involved in his church, but also takes care of our camp facilities and helps in many other ways. He and his family are a great asset to our organization.